How to hide from face-detection technology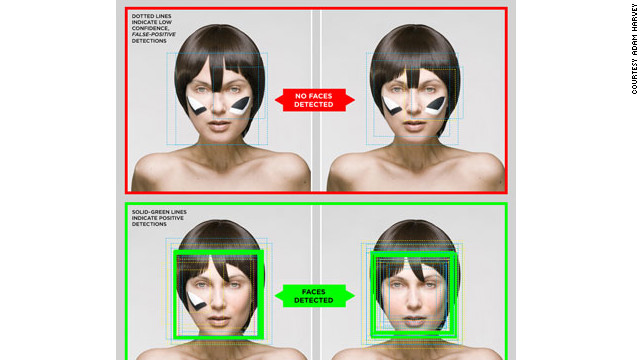 If you take Adam Harvey's advice, here's what you might wanna wear to a party this weekend: A funny hat, asymmetrical glasses, a tuft of hair that dangles off your nose bridge and, most likely, a black-and-white triangle taped to your cheekbone. Optional: Cubic makeup patterns all around your eyes.
All of these otherworldly fashion accessories – which could leave a person looking kind of like an opulent villain from "The Hunger Games" - have a singular goal: to stop your face from being detected by cameras and computers. Called CV Dazzle (short for "computer vision dazzle;" more on the name later), Harvey's project is a provocative and largely theoretical response to the rise of surveillance cameras on street corners and face-detecting technology that's been incorporated into social networking sites like Facebook and Flickr.
Log in to post comments

1742 reads