D-Link inadequate security on internet cameras and routers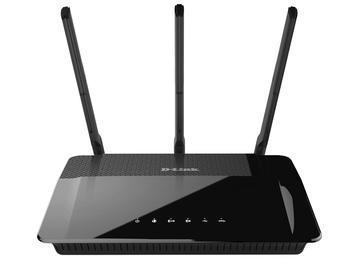 (Truman Lewis @ ConsumerAffairs) The Federal Trade Commission has been warning electronics manufacturers that they must do more to protect consumer privacy. Its latest action is a complaint against D-Link, the Taiwan-based company that mnufactures network routers, internet cameras and other devices.
The complaint alleges that inadequate security measures taken left the devices vulnerable to hackers and put U.S. consumers' privacy at risk.
"Hackers are increasingly targeting consumer routers and IP cameras -- and the consequences for consumers can include device compromise and exposure of their sensitive personal information," said Jessica Rich, director of the FTC's Bureau of Consumer Protection. "When manufacturers tell consumers that their equipment is secure, it's critical that they take the necessary steps to make sure that's true."         
The D-Link complaint is part of the FTC's efforts to protect consumers' privacy and security in the Internet of Things (IoT), which includes cases the agency has brought against ASUS, a computer hardware manufacturer, and TRENDnet, a marketer of video cameras.
 "Easy to secure"
According to the FTC's complaint, D-Link promoted the security of its routers on the company's website, which included materials headlined "EASY TO SECURE" and "ADVANCED NETWORK SECURITY." But despite those claims, the FTC alleged, the company failed to take steps to address well-known and easily preventable security flaws, such as:
"hard-coded" login credentials integrated into D-Link camera software -- such as the username "guest" and the password "guest" -- that could allow unauthorized access to the cameras' live feed;
a software flaw known as "command injection" that could enable remote attackers to take control of consumers' routers by sending them unauthorized commands over the Internet;
the mishandling of a private key code used to sign into D-Link software, such that it was openly available on a public website for six months; and
leaving users' login credentials for D-Link's mobile app unsecured in clear, readable text on their mobile devices, even though there is free software available to secure the information.
According to the complaint, hackers could exploit these vulnerabilities using any of several simple methods. For example, using a compromised router, an attacker could obtain consumers' tax returns or other files stored on the router's attached storage device. They could redirect a consumer to a fraudulent website, or use the router to attack other devices on the local network, such as computers, smartphones, IP cameras, or connected appliances.
The FTC alleges that by using a compromised camera, an attacker could monitor a consumer's whereabouts in order to target them for theft or other crimes, or watch and record their personal activities and conversations.
The complaint was filed in the U.S. District Court for the Northern District of California.
NOTE: The Commission files a complaint when it has "reason to believe" that the law has been or is being violated and it appears to the Commission that a proceeding is in the public interest. The case will be decided by a federal district court judge.
The Federal Trade Commission works to promote competition, and protect and educate consumers. You can learn more about consumer topics and file a consumer complaint online or by calling 1-877-FTC-HELP (382-4357). Like the FTC on Facebook (link is external), follow us on Twitter (link is external), read our blogs and subscribe to press releases for the latest FTC news and resources.
Log in to post comments

1071 reads