Backers raise cash for Tesla museum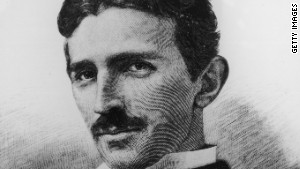 (CNN) -- At the dawn of the 20th century, Nikola Tesla wanted to save the world from fuel dependency. Now, an Internet cartoonist wants to save Tesla's last remaining laboratory as a tribute to the futurist inventor.
The structure, a 94-by-94-foot building, was the location where Tesla hoped to develop wireless communications and clean, free energy for everyone in the early 1900s. He moved his operation to the Wardenclyffe Tower in Shoreham, New York, in 1902 -- so named because of a 187-foot tower rising from the ground (as well as being sunk 120 feet below it) that was to be one of the great transmitters for his wireless energy dream.
The facility was lost a few years later due to debts Tesla racked up, and the huge tower was demolished in 1917. The site would ultimately become a Superfund location because of silver and cadmium toxicity in the ground after a photographic film company used it for nearly 48 years. It has now been cleaned up and is no longer harmful.
Tesla died penniless and in debt in 1943.
Inventor Nikola Tesla (1856 - 1943) foresaw wireless communications and wanted to develop clean fuel.
Currently, the building and surrounding land sit idle and are up for sale. Matthew Inman, the creator of Web cartoon "The Oatmeal," is joining forces with a nonprofit group, The Tesla Science Center at Wardenclyffe, to help preserve the facility as a science center and museum honoring "the father of the electric age."
'Fringe' star examines real weird science
"Tesla is an unsung hero, and there are very few monuments to him in the United States. I feel like that's something we need to fix," Inman said. "I made a comic about Tesla on my site. It got the most 'likes' on Facebook that I've ever seen in my career. Combine (the fact) that I've got this army of Tesla fans and the experience and success with my other fund-raiser, I felt like I was the ideal person to step in to control."
Log in to post comments

1968 reads